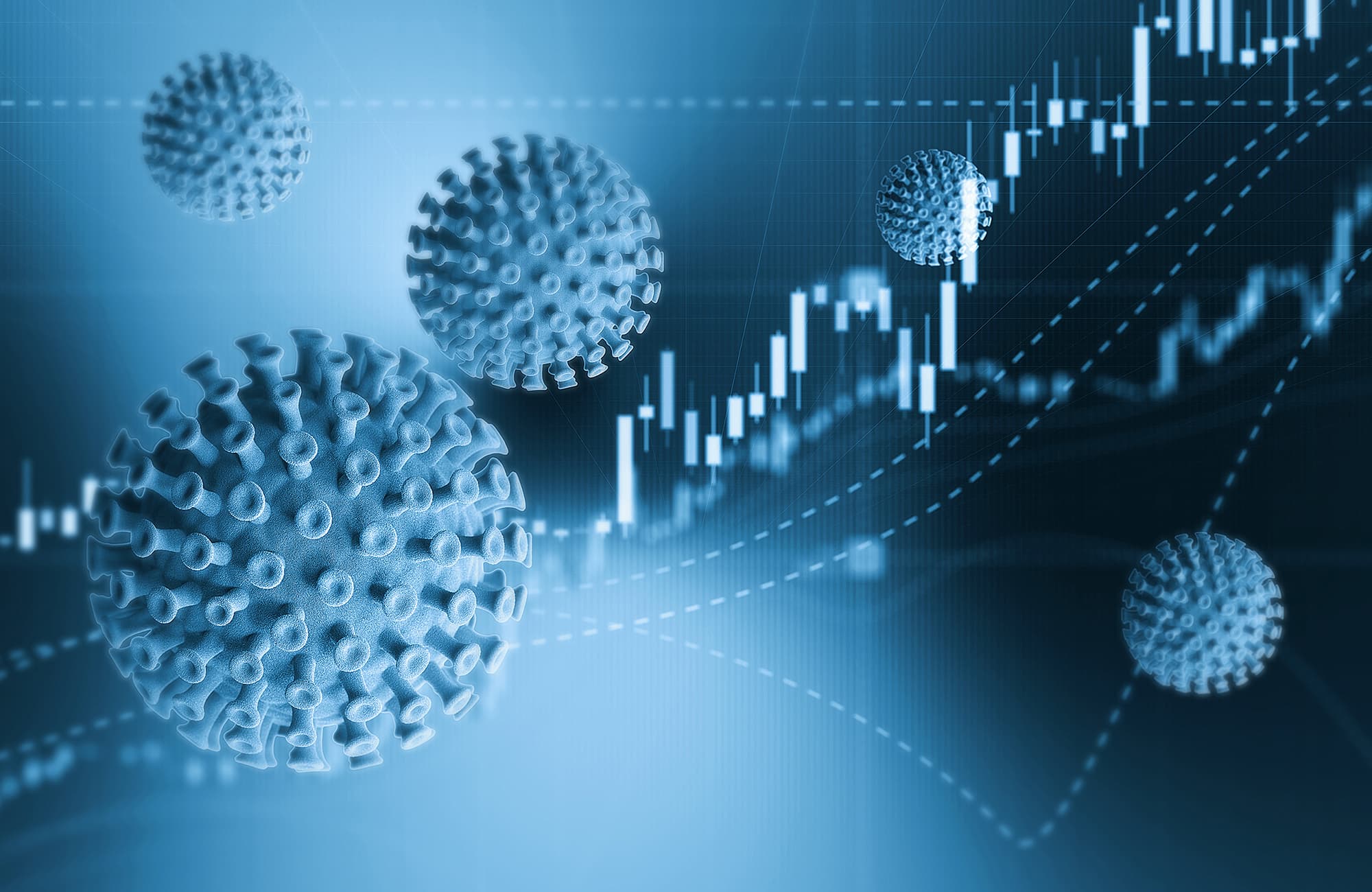 COVID caution
Many advanced economies are close to 'peak rebound' from pandemic driven recessions, with the tailwinds of expansionary fiscal and monetary policy set to fade and supply constraints posing a headwind to future growth. Equity markets remain cautiously optimistic, but bond markets are more circumspect. The rapid spread of the Delta variant poses downside risks to the outlook, with even highly-vaccinated countries being severely impacted.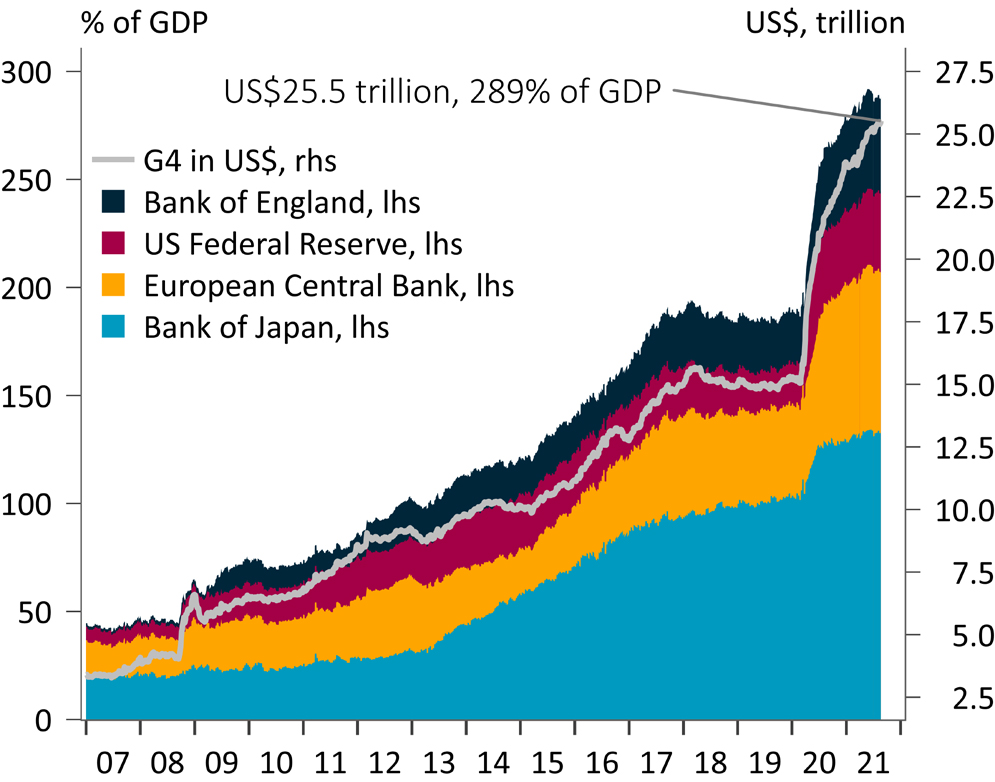 The G4 economies (US, UK, Japan, Eurozone) alone have added US$9 trillion to their balance sheets over the course of the pandemic, equivalent to 130% of their combined GDP. How this is unwound and the impact it will have on economies and markets is likely to shape prospects in the coming year. However, any increase in policy rates is still a long way off in the US – likely in late 2022 or into 2023.
Australia has again been hit by significant restrictions on activity to address the spread of the highly transmissible Delta variant. Fortunately, June quarter GDP came in better than expected and demonstrated the momentum the economy had leading into the current lockdowns. Should economic restrictions be lifted in the fourth quarter, it appears a technical recession (using the narrow definition of two consecutive quarters of negative growth) will be avoided.