Articles
IFM Investors' Community Grants Program to support social and environmental projects around the globe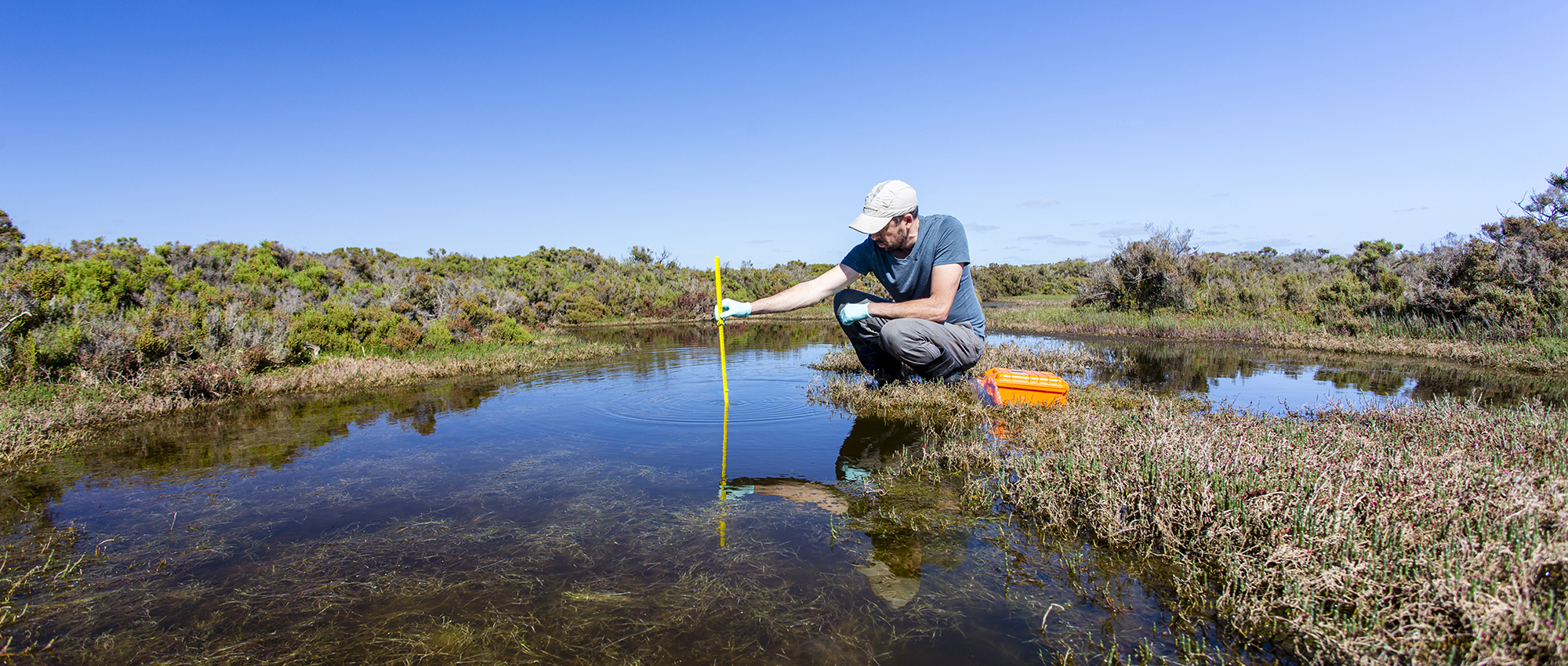 Creating career pathways for women at risk of gender-based violence in Mexico, harnessing Indigenous cultural knowledge to conserve local environments in Australia, and helping protect and restore local habitats in the UK and Czech Republic are just some of the targeted outcomes of projects that IFM is supporting through our 2021 Infrastructure Community Grants Program.
The program, now in its third year, was designed with the aim of promoting collaborative and mutually beneficial partnerships between our portfolio companies and local community organisations. Successful proposals clearly demonstrated planned work with a local community organisation to protect and conserve the local environment or create employment pathways for underrepresented members of the community, or both.
Eight projects across Europe, North America and Australia have been selected to each receive up to AU$40,000 in funding. Successful 2021 program grant projects are:
| Investee company | Grant funding awarded | Project overview |
| --- | --- | --- |
| Adelaide Airport (Australia) | AU$39,790 | Adelaide Airport will partner with Landcare Australia to complete habitat restoration along Brown Hill Creek, aiming to improve water quality and support associated local fauna. Working with an Aboriginal works team and local Landcare groups, the project aims to revegetate areas with local indigenous plants. |
| Northern Territory (NT) Airports (Australia) | AU$39,450 | NT Airports will be collaborating with Larrakia Nation on the Gurumbai Cultural Experience to produce educational resources about Larrakia Culture. The program includes training sessions and educational pathways for Larrakia Rangers to deliver culturally rich information to visitors. The program aims to keep the Larrakia culture strong and flourishing, utilising the Rapid Creek Reserve at Darwin Airport. |
| Anglian Water (UK) | AU$40,000 | Water management company Anglian Water will partner with Welland Rivers Trust on a project that aims to conserve, protect and restore the natural function and diverse habitat of a degradedv section of the Langton Brook. Communities are expected to benefit from the improved water quality, restored habitat and reduced flood risk in the area. |
| Aqualia (Czech Republic) | AU$40,000 | Water management company Aqualia is partnering with not-for-profit group ZO SOP Levrekv on a project that aims to protect and improve the local habitat in the rural Moravian-Silesian Region in order to care for protected species of plants and animals. Local volunteers, mostly students, will apply various conservation techniques to conserve the meadow and encourage growth of native flora. |
| Ausgrid (Australia) | AU$10,000 | The Friends of Lane Cove National Park will be working with electricity transmission and distribution company Ausgrid to restore local bushland by removing invasive weeds. The project will engage with the community to encourage continued activity in the area and promote the rehabilitation of surrounding bushland. |
| Concesionaria Mexiquense S.A DE C.V. (Mexico) | AU$40,000 | Toll road operator Aleatica and community organisation IIDHEG* have identified a key project in the male dominated plumbing industry in Ecatepec, a densely populated city with high rates of gender based violence. Training and equipment will be provided to 30 'at risk' women in Ecatepec to become qualified plumbers, together with access to a network that supports ongoing employment opportunities. The women will also be provided with training about identifying gender based violence, as well as guidance and support resources. |
| Indiana Toll Road (USA) | AU$40,000 | Indian Toll Road (ITR) is partnering with Tradewinds to provide specialised training to employees that aims to improve user accessibility along the toll road, particularly for deaf and hard of hearing users. The project also aims to provide employment opportunities for hard of hearing and deaf individuals to join the ITR customer service team and work along the toll road. |
| Port of Brisbane (Australia) | AU$39,450 | Working with the Bulimba Creek Catchment Coordinating Committee, the Port of Brisbane will restore and rehabilitate a biodiverse corridor, improving water quality, biodiversity and habitat for local koalas. The project aims to cultivate the corridor as a valuable resource for the local community, making it accessible to school and community groups to provide a learning experience for students across a wide variety of subjects. |
*Instituto para la Investigación de los Derechos Humanos y los Estudios de Género A.C. (Institute for Human Rights Research and Gender Studies A.C.)
Over 24 grant applications were received for the 2021 program. The grants were assessed against detailed criteria by a diverse team of volunteers from within IFM, representing all operational regions and a range of business and investment teams.
At IFM we value the connection and mutually beneficial relationships and community resilience that our portfolio companies aim to build and maintain through these grassroots projects. The sustainability of communities where we invest is essential for IFM to deliver on our purpose, which is to protect and grow the long-term retirement savings of working people around the world. We are proud to provide these grants, and we are excited to see the environmental and social benefits they are aiming to create.
2020 Community Grant Program
For details of the nine projects we supported through our 2020 community grants program, please read our 2021 Responsible Business Report. These projects included a social enterprise employing people with a disability in the Czech Republic, supporting seafarers' wellbeing at Australian ports, and environmental initiatives to improve water quality in waterways in Spain, the UK and Australia.