Articles
Vienna Airport builds Austria's largest solar farm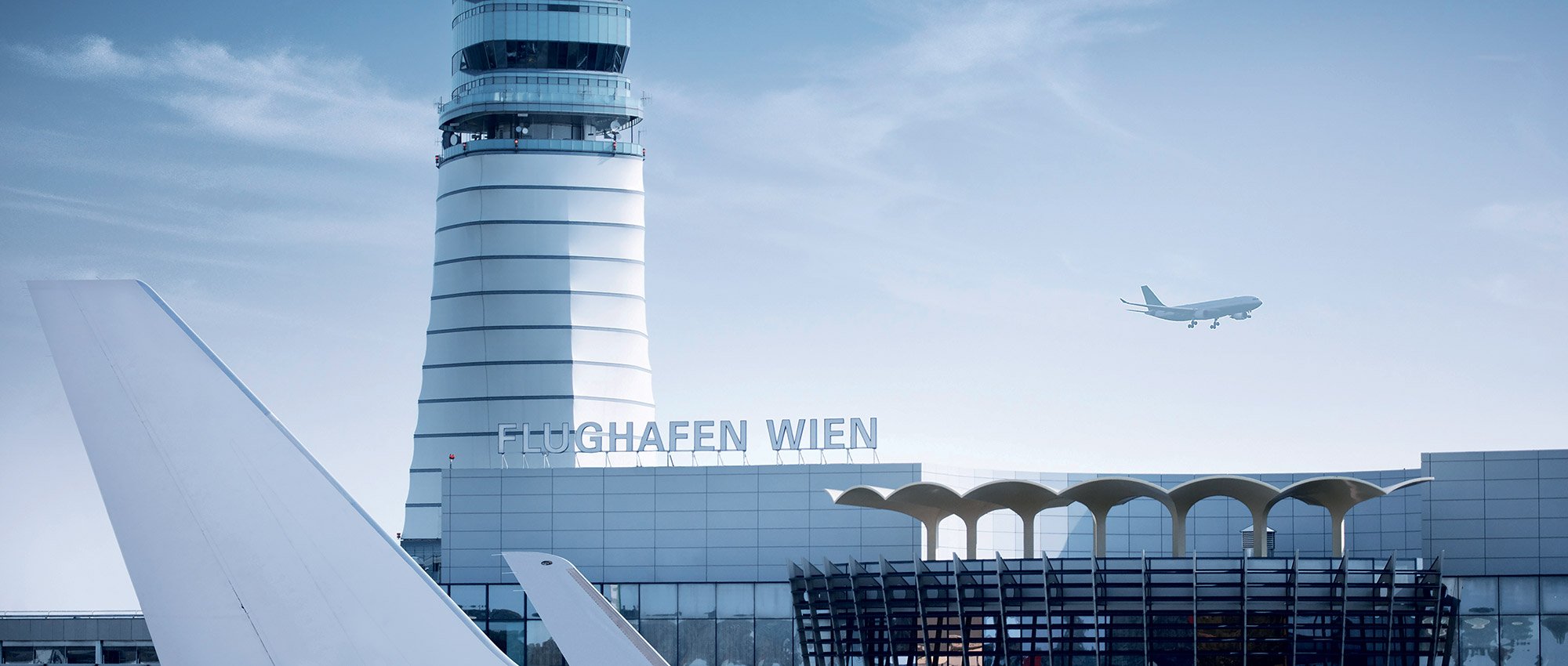 Pressure is building on governments and businesses to take action now to meet net zero emissions targets by 2050 or sooner. At the heart of plans to transition to a 'cleaner and greener' economy is the switch to renewable energy, and solar energy is leading the way. Solar photovoltaic (PV) is dominating new renewable energy capacity across the globe, followed by wind, hydropower and other renewables.1
Replacing purchased electricity with onsite solar generation capacity is one strategy that IFM Investors has successfully implemented at many of our infrastructure assets globally. The strategy aims to help reduce emissions and energy costs for portfolio companies, as we pursue our 2030 interim portfolio emissions reduction target.2There are currently about 650 megawatts (MW) of renewable energy generation developments across our infrastructure portfolio globally, with additional projects planned.
Austria's largest solar farm at Vienna Airport
A 24-megawatt peak (MWp) capacity solar farm at Vienna Airport, an asset in our Global Infrastructure portfolio, is a significant renewable energy project. Online since May 2022, the facility is Austria's largest solar farm.
The solar farm was constructed on 24 hectares of unused airport land adjacent to runways that is equivalent to the area of 44 soccer fields. It is expected to generate 30,000 megawatt hours of clean energy annually, which will help drive operational cost savings and reduce emissions associated with this essential asset's energy consumption.
Increasing solar generation capacity is a key part of the airport's strategy to meet its goal to be carbon neutral by 2023. Once the new facility is online, onsite energy generation – from eight solar PV systems - is expected to meet approximately one-third of the airport's electricity demand.
Beyond solar, how does Vienna Airport plan to achieve carbon neutrality?
The airport's district heating conversion is another key element of its carbon neutral strategy.
During the first half of 2022, Vienna Airport will start to utilise industrial waste heat from the OMV Schwechat Refinery for more environmentally-sound district heating. The airport's 150 buildings will have heating supplied via a direct connection to the OMV Schwechat Refinery, which is located in a precinct adjacent to the airport. Utilising heat generated from industrial waste is expected to save the airport around 21,000 metric tonnes of CO2 per year.
In addition to district heating and onsite solar, the airport is making use of other renewable energy sources, including geothermal energy and a hydro Power Purchase Agreement. In 2020, 55% of the airport's total energy requirements were met via renewable energy sources.
Building efficiency improvements into maintenance programs and new office design
Vienna Airport is also delivering initiatives that improve energy efficiency and reduce emissions, including upgrading fleet vehicles to electric and low-carbon natural-gas and LED lighting upgrades. In some areas, low-energy lighting is coupled with intelligent software controls to maximise lighting efficiency. The use of LED lighting on runways and taxiways requires minimal maintenance, further contributing to cost savings.
Efficient power consumption principles were incorporated into the design of the airport's newest office park, Office Park Four, which opened in 2020. The building's design aims to cut energy use to a minimum and utilises geothermal heat and a roof-mounted solar system. This approach has resulted in up to 66% less energy consumption than a conventional office building. The building has been recognised as an exemplar of smart building design by the Austrian Sustainable Business Council, earning Platinum status.
Every action counts on the path to net zero
By switching to renewable sources of energy, creating energy efficiencies and utilising waste heat to power its district heating, the airport is creating operational efficiencies and reducing its emissions.
Vienna Airport has reduced its scope 1 and 2 CO2 emissions by 85% since 2012. Along the way, it has secured Level 1, 2 and 3 accreditations with the Airport Carbon Accreditation program. This program is an institutionally endorsed, global carbon management certification programme for airports. It is managed by Airports Council International (ACI) Europe. As part of the airport's commitment to working towards the next level of accreditation, it is engaging with third parties, including airlines, to advocate for the uptake of policies and programs that will accelerate the reduction of carbon emission across the aviation industry more broadly.
Supporting asset-level investments in renewable energy and energy efficiency projects are tangible actions IFM is taking now to help build portfolio resilience to climate change risk. The aggregated impact of asset-level action will help us to achieve our 2030 interim portfolio emissions reduction target and transition our portfolio to a net zero position by 2050.
We believe our approach is in the financial interests of our investors, and absolutely necessary if we are to continue delivering on our purpose, which is to protect and grow the long-term retirement savings of working people.
---
1 https://www.iea.org/fuels-and-technologies/solar
2 In 2021, IFM established a 2030 interim scope 1 and 2 emissions reduction target for the infrastructure asset class of at least 1.16 million tonnes of CO2e, which reflects a 40% reduction in emissions across our infrastructure portfolio (from a 2019 baseline).