Reports
Climate leadership recognised at Manchester Airports Group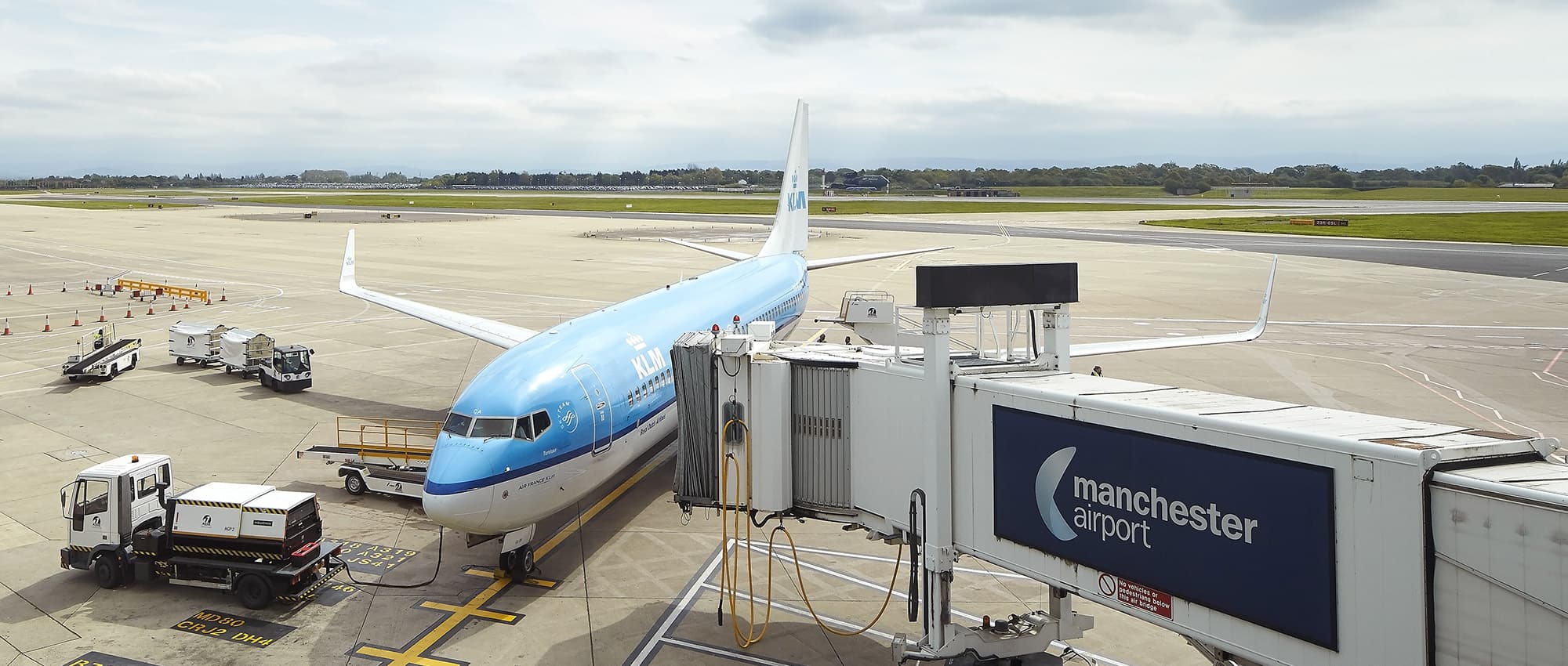 Manchester Airports Group (MAG), an asset in our Global Infrastructure portfolio, was recently recognised as the top performing transport company on a list of Europe's top 300 climate leaders for 2021.
The airport group ranked 23rd overall in the list, which was published in the Financial Times' inaugural report, Europe's Climate Leaders 2021. The list included companies from a range of sectors including technology, retail, property, energy and fashion. MAG's ranking in the list recognises the group's achievement of reducing its greenhouse gas (GHG) intensity, a measure of tonnes of CO2 emissions equivalent per €1m of revenue, by 32.7% between 2014 and 2019.
The first airport group in the UK to be certified carbon neutral in 2015, MAG has driven reductions in emissions intensity across its three airports - Manchester, London Stansted and East Midlands – through a range of measures. These measures include low energy lighting upgrades and intelligent building controls that help ensure energy is only used where it is needed. Renewable energy from on-site wind turbines and the purchase of 100% renewable electricity has also contributed to MAG's emissions reduction performance.
Beyond carbon neutral
As flights resume across the group's airports after more than 12 months of disruption due to the COVID-19 pandemic, MAG continues to focus on its goal to achieve net zero carbon operations by 2038 - 12 years ahead of the UK's national target.
The group aims to cut any remaining reliance on fossil fuels and eliminate the need for carbon credits, which it currently uses to address residual emissions. Initiatives slated for coming years include plans to run all new and replacement airport infrastructure on renewable energy and to transition to a fleet of ultra-low emission vehicles by 2030.
Beyond its own operations, MAG is committed to supporting and incentivising the wider aviation industry to decarbonise. The group has launched a competition with a prize of five years' waived landing fees worth more than £1m to the first airline to operate a zero-emissions commercial flight from one of its airports. As a founding member of the 'Jet Zero Council', MAG is collaborating with industry and government stakeholders with the aim of shaping policy to help the industry meet its net zero 2050 target.
Supporting our assets to transition
As long-term stewards of essential infrastructure, and with a commitment to reducing GHG emissions across our asset classes and targeting net zero by 2050, we recognise our inherent responsibility to work closely with our investments to manage the complex task of transition. We aim to do this in ways that benefit and reflect the expectations of our portfolio companies' workers, customers and local communities.
MAG's long-term vision is to serve its customers and promote economic growth in its airports' local communities for many decades to come. This long-term view aligns closely with IFM's purpose to protect and grow the retirement savings of working people around the world. We will continue working with MAG and co-investors on building a sustainable future for the airport group.
Learn more about IFM's role in MAG's significant growth since we became a long-term equity partner in 2013 in this Video Case Study: Investing people's retirement savings where profit is built on investing in the community.