Media Releases
Largest Australian renewable energy deal to power critical infrastructure, reducing costs and emissions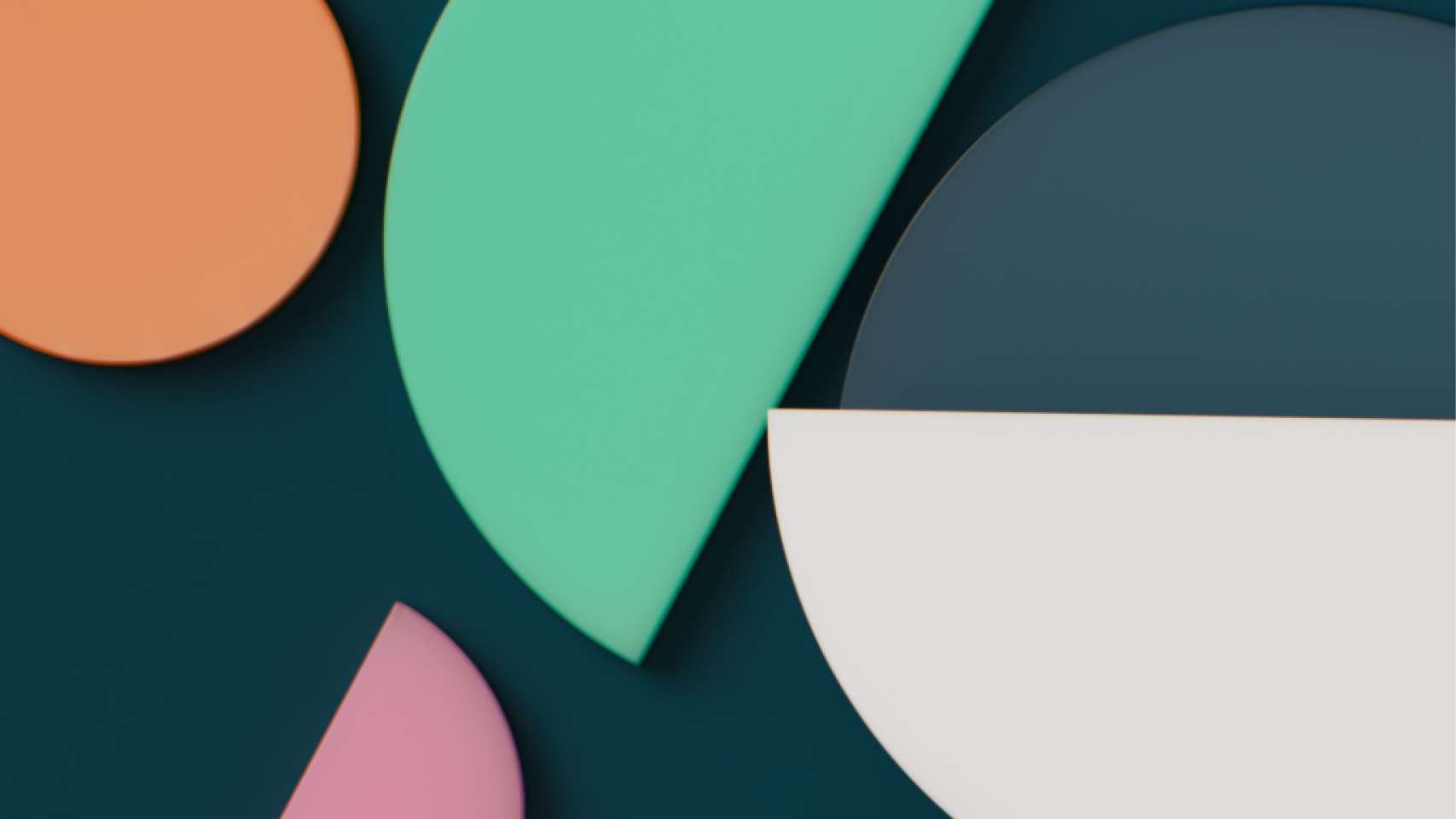 Two of Australia's largest infrastructure fund managers, IFM Investors and QIC, have jointly led a new renewable energy program – the largest multi-asset, multi-state program of its kind in Australia – which will help reduce electricity costs and greenhouse gas emissions at key Australian airports, ports, energy utilities, roads and hospitals.
Renewable Energy Hub, utilising their CORE Market software platform, designed and executed the scheme of large-scale power-purchase agreements (PPAs), which will be delivered in three stages; and estimated the project will facilitate the supply of more than 400 GWh of renewable energy per annum by 2025.
Stage 1 of the program will cover seven critical infrastructure assets across New South Wales and Victoria, including Melbourne Airport, NSW Ports, Southern Cross Station, Ausgrid, Nexus Hospitals, NorthWestern Roads Group's WestLink M7 and Transurban's CityLink, which has also joined the program.
In the first stage, these assets are expected to collectively procure from Origin approximately 132 GWh of renewable energy per annum, representing enough energy to power 23,000 Australian homes per year and, by using wind energy, could save 85,000 tonnes of greenhouse gas emissions being released into the atmosphere – the equivalent of removing 50,000 cars from Australian roads.
By 2025, the entire program is expected to save around 250,000 tonnes of greenhouse gas emissions annually – the equivalent of reducing the carbon footprint of every home in a regional town the size of Ballarat in Victoria, or Toowoomba in Queensland, to zero.
It is expected other critical assets will join the program as part of stages 2 and 3 to be announced in coming months.
The significant demand for renewable energy created by the three stages could pave the way for further investment in renewable projects, helping to accelerate the greening of Australia's energy grid and supporting the creation of up to 1,000 new full-time jobs. It also provides a blueprint to help more infrastructure assets to accelerate the sector's net zero efforts.
IFM and QIC partnered in the program with the sole aim of creating the scale necessary to deliver cost savings and significant emissions reductions for the portfolio companies they manage. Neither organisation takes fees for organising the program, and other infrastructure businesses will be actively encouraged to join the program based on helping accelerate the infrastructure sector's net zero efforts.
By joining this program, several of IFM's assets have been able to revise their net zero emission reduction targets and commit to significantly shorter time frames than previously thought possible.
These commitments will also contribute to IFM's and QIC's own net zero targets, with the PPA program helping meet and potentially exceed the 2030 interim emission reduction targets for infrastructure announced last year by each company.
With two of Australia's largest infrastructure investors joining forces, the PPA program delivers significant scale benefits and other outcomes for participating assets, including:
Lower electricity costs: Assets in stage 1 of the program are expected to collectively save $11m, with savings across the life of the program expected to total around $30m. Other benefits include suppressed electricity futures prices and zero capital expenditure requirements.

Reduced exposure to energy market volatility: Assets are currently exposed to market price risk under short-term retail arrangements. A longer-term PPA removes exposure to a volatile electricity market.

Reduction in greenhouse gas emissions: The PPAs will complement actions already being taken by assets to reduce emissions, such as constructing solar farms, installing energy efficient lighting and the use of electric vehicles, and will help some assets achieve net zero as early as 2025.

Support for net zero strategies: The PPA program is a clear demonstration of the actions IFM and QIC are taking to achieve their net zero commitments announced by each company in 2021.
IFM Investors and QIC collectively manage over $273 billion worth of assets globally.
Quotes attributable to Kyle Mangini, IFM Investors Global Head of Infrastructure:
"This landmark program delivers lower energy prices to critical assets, reduces greenhouse gas emissions and will help IFM deliver positive returns to millions of working Australians through their superannuation funds."
"Last year we became the first infrastructure fund manager to set an interim 2030 target to reduce emissions across our portfolio by 40%. Now we are taking action, which will see 250,000 tonnes of emissions cut from Australian infrastructure assets annually by 2025 – putting us on track to meet and potentially exceed our net zero commitments."
Quote attributable to Ross Israel, QIC Head of Global Infrastructure:
"ESG and sustainability are key pillars in QIC's thematic sector centric investment approach. We believe they deliver long-term value in the assets we manage on behalf of our clients. This program is one part of the decarbonisation efforts which underpin our commitment to deliver a 50% reduction in emissions by 2030 and net zero carbon emissions by 2040 across our managed infrastructure funds. It follows on from the $4 billion we invested globally in 2021 into sustainable infrastructure for our clients."
"This innovative renewable PPA program reinforces our commitment to directly and actively contributing to decarbonisation across infrastructure sectors with like-minded partners and in our portfolio companies."
Quote attributable to Chris Halliwell Co-Founder, Renewable Energy Hub:
"Renewable Energy Hub has been leading innovation in clean energy and carbon markets through its expertise and CORE markets software platform, transforming access and engagement to carbon and clean energy markets through providing critical market software infrastructure and transaction innovation. This initiative of large infrastructure energy buyers captures key competitive outcomes through the CORE markets platform, and sets new heights in the leadership and ambition of commercial & industrial energy buyers on the mission to decarbonise. The decarbonization revolution is upon us."
Quote attributable to Greg Jarvis, Origin Head of Energy Supply and Operation:
"Origin's strategy is to lead Australia's energy transition to net zero emissions, by reducing our own emissions and providing the products and services that can assist customers with their transition to a low-carbon future. We are pleased to be working in partnership with IFM Investors, QIC and Renewable Energy Hub on the agreements to provide cleaner and reliable energy supply to these seven large customers, and enabling them to source their energy with direct line of sight to specific renewable assets."
---
For further information please contact:
IFM Investors: Alida Merson, +61 439 773 809, alida.merson@ifminvestors.com
QIC: Kate Macfarlane, +61 498 002 793, k.macfarlane@qic.com
About IFM Investors
IFM Investors was established more than 25 years ago with the aim to protect and grow the long‐term retirement savings of working people. Owned by a group of Australian pension funds, the organisation has US$118bn under management as of 31 March 2021. Because IFM is owned by industry pension funds, we seek to prioritise the interests of more than 470 like‐minded investors worldwide by focusing on assets that combine excellent long‐term risk/reward characteristics with broad economic and social benefits to the community. As a signatory to The United Nations‐supported Principles for Responsible Investment, IFM actively engages on ESG issues with the companies in which we invest with the aim of enhancing their net performance while minimising investment risk. Operating globally from offices in Melbourne, Sydney, London, Berlin, Zurich, Amsterdam, New York, Hong Kong, Seoul and Tokyo, IFM manages investments across infrastructure, debt, listed equities and private equity assets. For more information, visit www.ifminvestors.com
About QIC 1
QIC is a long-term specialist manager in alternatives offering infrastructure, real estate, private capital, liquid strategies and multi-asset investments. It is one of the largest institutional investment managers in Australia, with A$101bn (US$73bn) in funds under management. QIC has over 800 employees and serves more than 115 clients. Headquartered in Brisbane, Australia, QIC also has offices in Sydney, Melbourne, New York, San Francisco and London. For more information, please visit: www.qic.com.
About Renewable Energy Hub
Renewable Energy Hub is a technology solutions provider for low carbon markets, its CORE Markets platform is a game changing OTC SaaS platform providing energy and carbon market participants with access to data, tools and transactions. The team at Renewable Energy Hub is Asia Pacific's leading clean energy and carbon markets transactions and advisory team, driving liquidity in a full suite of low carbon products supported by innovative technology.
---
1 As at 31 December 2021